FAQs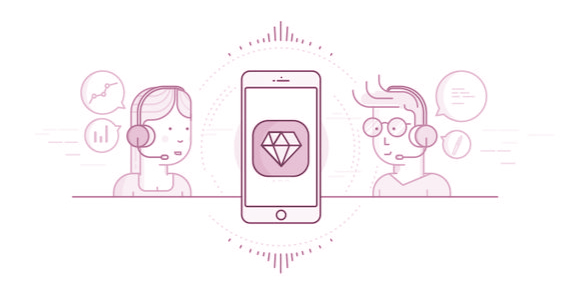 ABOUT OUR PRODUCTS
- WHAT IF I WANT A CENTERSTONE SHAPE THAT IS NOT OFFERED FOR THAT SETTING?
Many of our settings can be easily modified to accommodate a different center stone shape than what isoffered online. Please contact us at 1.800.691.0952 to discuss all of your modification options.
- I LIKE A PIECE OF JEWELRY ON YOUR SITE, BUT WOULD YOU MAKE A SMALL CHANGE FOR ME?
Many of our pieces are made to order, which makes us able to customize our standard items to fit yourpersonal preferences. For example, we can modify the center gem shape, the finish, the precious metal, andthe gems that we set. Please note that sterling silver pieces cannot be modified. Contact us at 022569057 to discuss all of your modification options.
- DO YOU OFFER ALTERNATIVE METAL OPTIONS SUCH AS PINK GOLD AND PLATINUM?
Yes. Lavera is proud to offer 18K white gold, 18k pink gold, and 18k yellow gold as a standard option for most styles.We also offer 14k white gold, 14k pink gold, 14k yellow gold, and palladium for a select number of styles.For more information about these options, please contact us.
- CAN I CUSTOM DESIGN AN ENAGEMENT RING OR A PIECE OF JEWELRY?
Yes. Custom designing an engagement ring is a great way to create a ring that is perfect for your unique personality.Lavera specializes in full custom design, and can create whatever jewelry piece you desire. For more details,contact us.
ABOUT PLACING AN ORDER
- CAN I SEE YOUR JEWELRY IN PERSON?
Definitely. We understand how important it is for our customers to see and feel jewelry - especially a piece of jewelryas personal as an engagement ring. We currently have a showroom centrally located in RatchaprasongIntersection, Bangkok. Please contact us to make an appointment.
Although we carry various designs and collections in our store, many pieces you see on our web site may not beavailable in stock and some of them are for custom made order only. However, we are experineced in working withcustomers and are able to develop a detailed computer-generated 3D designs until you are confident to place an order.
- CAN I ORDER THROUGH YOUR WEBSITE?
Yes. You can purchase our loose diamonds, engagement rings or fine jewelry using our secure checkout process.
- ARE YOU PRICES FLEXIBLE?
We offer excellent value by providing our jewelry at the lowest possible price, generally lower than many traditionaljewelry retailers offer for standard jewelry. As a result, we cannot offer additional discounts or negotiated prices.
- WHAT PAYMENT METHODS DO YOU ACCEPT?
Lavera accepts all major credit cards (Visa, MasterCard, American Express, and Union Pay), bank wire transfer,Samsung Pay, LinePay, PayPal, and PASBUY.
Please refer to our Payment Options page or contact our customer service at 022569057 if you have any additional questions.
- CAN I BUY FROM YOU IF I LIVE OUTSIDE THAILAND?
Lavera is proud to offer our collection of jewelry and loose diamonds to customers in many countries,and international orders can easily be placed through our website. We can ship worldwide via insured Fedex's International Priority. Shipping rates are calculated at checkout. Duties and taxes levied by each country can changefrequently, the shipping charge does not include them. Once the package arrives in your country, the courier willcontact you to collect any taxes or duties.
- WHAT IF I NEED HELP PLACING AN ORDER?
If you would like assistance with placing your order, please call us at 022569057.
- WHAT IF I DON'T ORDER THE CORRECT RING SIZE?
Each customer is entitled to one free ring resizing within 60 days of purchase. Please note that eternity bands cannotbe resized and must be completely remanufactured with extra chareges.
- CAN YOU ENGRAVE MY RING?
Yes, we'd be happy to personalize your ring with an inscription for FREE.
- I HAVE MY OWN DIAMOND BUT I'D LIKE TO PURCHASE ONE OF YOUR SETTINGS. CAN YOU SET MY DIAMOND INTO A LAVERA RING?
Yes! Some design alterations may be necessary to accomodate your diamond. The rings, however, cannot bemanufactured unless we have the diamond in our possession. (Can they complete order throug online shoppin cartwith just a setting?)